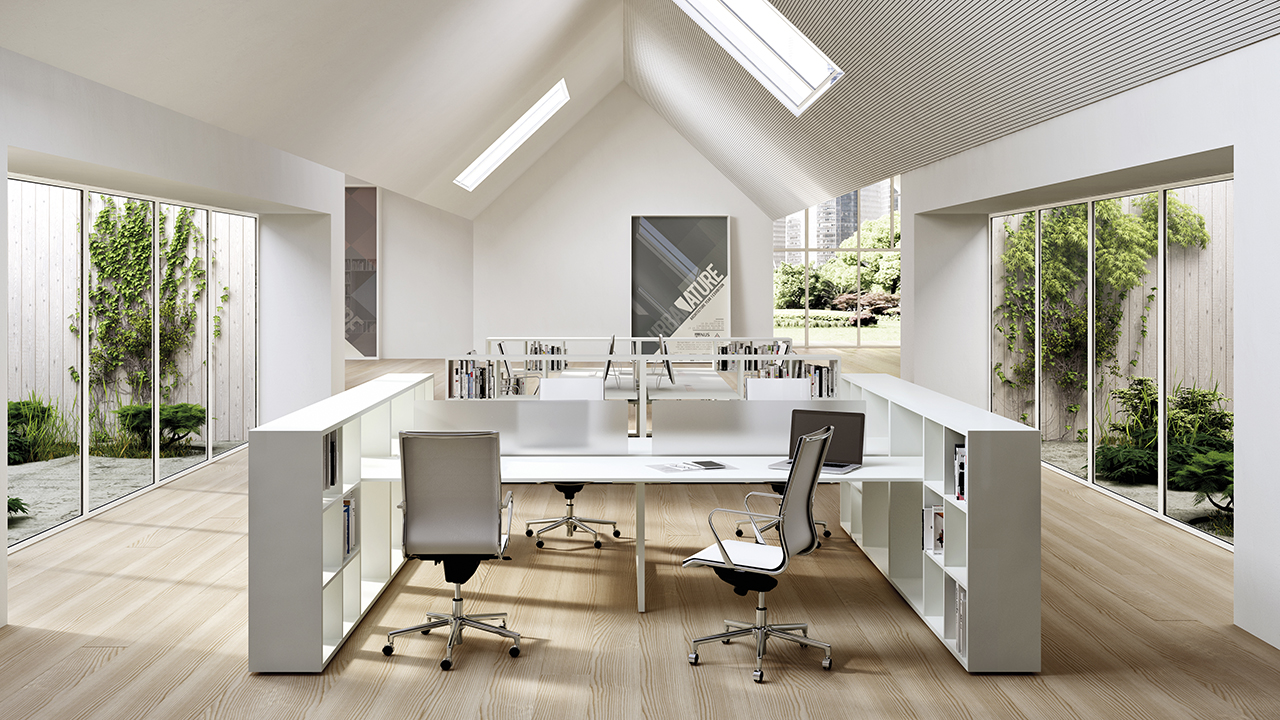 How to Choose the Right Furniture for your Office
By Studio Creo
Monday, 6th Jan, 2020
Spending 40 hours a week on an ill-fitting chair staring at a wonky computer on a meagre and cluttered desk isn't going to improve productivity. When it comes to envisioning furniture for your office it has been shown that it plays a role in boosting employee productivity.
We've put together some advice for choosing the right furniture for your office which could help your business and improve productivity.
Size
It is obvious to buy furniture proportionate in size to your building space. Fetching bulky ones will use a huge chunk of your office. With the narrow space, you and your employees won't be able to easily move around. Thus, first, know the dimensions of your office and from there, analysis for ways on how to maximize it. Planning furniture in a certain way can also help make your office look more spacious. The bottom line is to provide your office with the right furniture and remember to leave enough room for your team to be comfortable in.
Comfort
Making sure that every employee in the building is comfortable. As a good working condition should determine your office furniture shopping criteria list. If workers are suffering from neck ache and stiffness due to distressing furniture and meeting in inconvenient positions, they are likely to feel sluggish and unpromising to work to the best of their ability.
Cost
Starting the startups is not easy. Every coin spent is an expenditure. You have to show to your investors that you're reasonably using the money consigned to you. Thus, before buying any furniture, estimate the cost. Controlling your budget previously planned will help you narrow down your choices without compromising quality.
To buy quality fittings you can anytime visit Studio Creo, to buy Italian furniture at the best possible cost.
Storage
Buildings are natural dynamos of packs of paperwork stacked up on desks which may even be getting over the ground too. To try and control the paperwork then storehouse is required to stop the mass amount of paperwork that needs filling.
When choosing office furniture, it is important to consider storage. If a desk with storage isn't enough to combat all the paperwork. Then a storage cabinet, filing cabinet and tambour unit are all ideal if you need to make the most out of vertical space and are wanting to keep things out of sight in the office.
You might be worn-out from days of searching, however, in the end, everything will be worth it. When you see your office space in all its refined glory–with it being a favorable environment for work–you're equipped to get your business started. After you get the sleep you deserve, of course. For your convenience, we at Studio Creo, provide all end to end solution as per your office and staff needs.