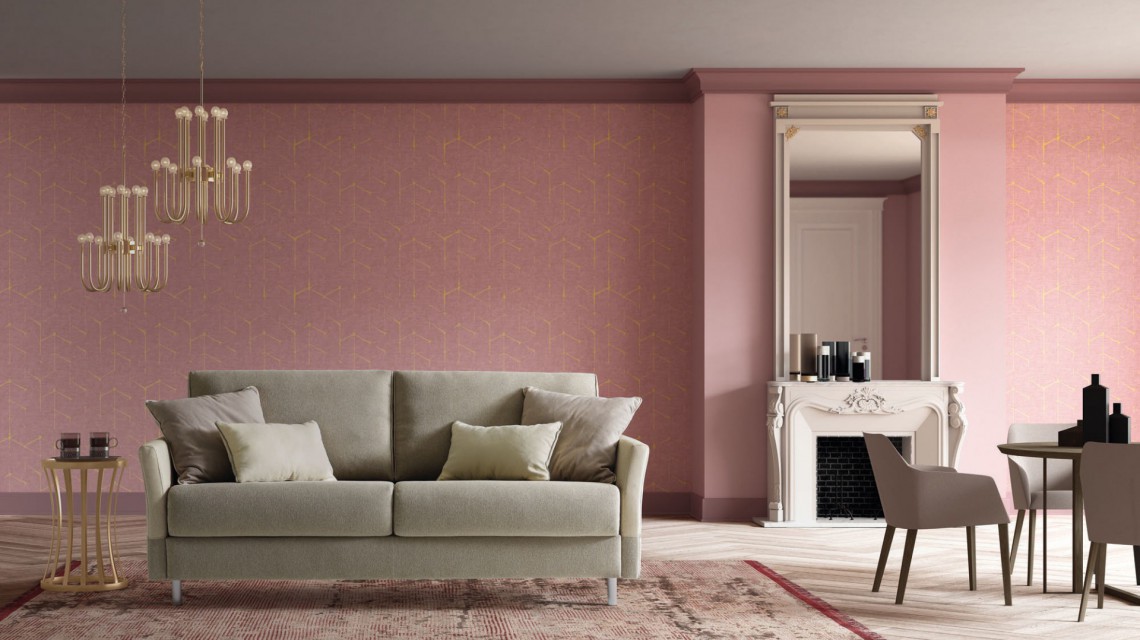 Different Ways To Give Your Home A Subtle Luxurious Feel...
By Studio Creo
Monday, 14th Oct, 2019
As the traditional saying goes, everyone home should feel like a grand luxury castle. However, nowadays it seems like luxury castles are only seen in fancy storybooks and on big-budget reality TV shows. We want to bring that glorious luxury back into your home.
When you create your home's, kitchen and drawing room design, remember that "luxury" doesn't fundamentally have to be identical with "over the top". There are lots of methods to add a little, luxurious touch to a home.
Check out these Ways to Give Your Home A Subtle Luxurious Feel.
Visit Studio Creo
Studio Creo offers a sole and individual blend of furniture, lighting, flooring and home accomplices from some of the most iconic Italian names. With a minimalistic feel to her works of art & design, Parushni Aggarwal, Founder & Creative Director at Studio Creo brings together inspirational and diverse collections in a visually stimulating environment.
Colour Palette
Colours are an extension of the feeling and vibe of the setting of your home. The colours used in the interiors depend on the studios and their purpose. Lighter shades give an open and roomy feel whereas more darkish colours provide a solid and robust suggestion.
Designer Furniture
The home must coincide. It must match one's dreams, one's way of viewing things. It should be a continuance project relating to each one of us.
Calligaris starts from this great purpose by beginning the new Made to Order project, that gives unlimited customization opportunities for the brand's iconic chairs. Calligaris should be a firm that keeps up with the presents, perceiving the now with that sensation that provides for the most satisfying and useful ideas to be transformed into movables and decorative confederates ready to enter peoples houses and find their home.
Luxury Kitchen Range
The kitchen wasn't always the main hub of the home, but now it is becoming more important. The kitchen is the most likely area for families to gather, for people to discuss the details of their days with each other, and for guests and friends to spend time and hang out with their loved ones.
Most kitchens are decorated with enough room to fit various people since it's a much more conventional space to spend time. Facilities like bar accommodation classifications, as well as a larger area of flat working spaces with stone or quartz countertops, can provide multiple functions, inviting people to sit, stay, chat, do their work, and catch up on all the local news. Boffi gives best of the kitchen all over the world Its outcomes have been exhibited at the Triennale in Milan, at the Museum of Modern Art in New York and the universal Expo '85 of Tsukuba in Japan.
Secreted Cupboards
The advantages of this approach involve fluidity in the living area, finesse in the design and seamless blending of the interiors. This is the emphasized form of flair that can be utilized provided the cabinets and shelves are tucked under the blended interiors.
Minimalistic Approach
The sign of an opulent home is clear-cut and communicative interiors. The subtlety of the minimalistic design is that each piece of furniture and artwork flashes and stands out. It is indeed certain that simplicity and symmetry can provide a peaceful and serene setting.
De-cluttered Outlook
The aura of the home is elevated with decluttering. The home looks ravishing and elegant, thus passing that swank look. Conversion is immediate, to a fluid space that yields exquisite surroundings.
Wallpaper-Pattern
Wallpapers come in a mixture of assortments. They imply sophistication and style, making the home look irresistibly comfortable. The catalogue is quite diverse thus strengthening both period and up-to-date looks.
Lighting Ornamentation
Illumination is very crucial as it not only serves a design but is also pleasant to look at. Lighting can showcase the various elements of the interiors. Both artificial and natural lighting extensively creates ambience. The lighting should complement the character of the home for it to be effective.
Ambience will go a lengthy way towards circumscribing the feel of a space. Soft piano music and lit candles will give off a much more extravagant feel than harsh overhead lighting coupled with silence. When it comes to Ambience, lighting is key. Use lampshades to keep kindling soft and diffused.